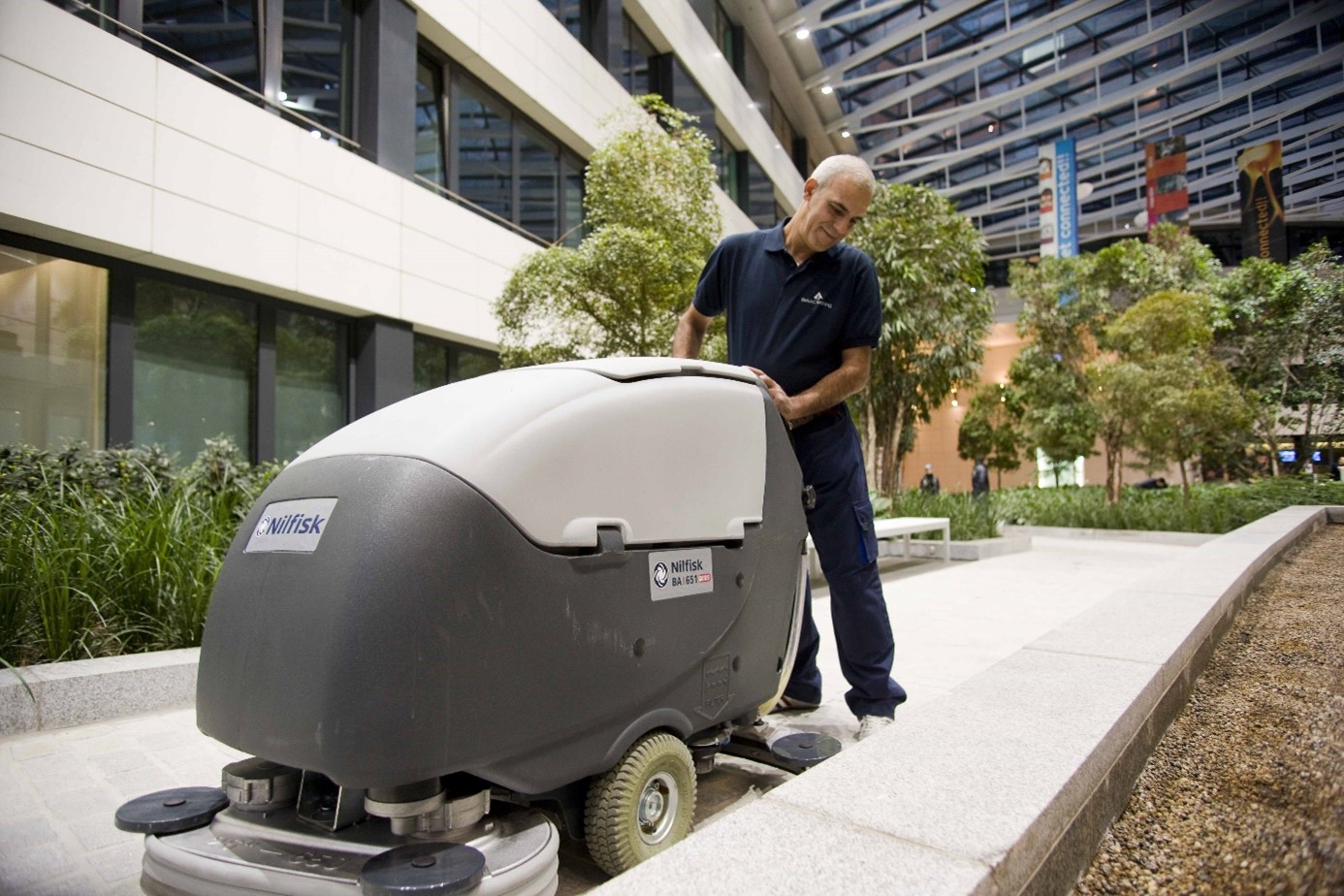 For industrial cleaning by professionals: Belux Cleaning!
With the intervention of Belux Cleaning in your building, you are assured of an impeccable cleanliness throughout the year. Industrial cleaning is not only essential to keep your building in a healthy state, it is also essential for compliance with industry standards. We offer a wide range of custom services for professionals and B2B in the field of industrial cleaning. These services are, of course, provided at your request.
The specific cleaning services offered by Belux Cleaning are the following:
Cleaning of gutters and cornices

All cleaning at height with lifting equipment

And much more…
General cleaning at the end of the construction site | Post-construction cleaning
Renovating an office can create a lot of new space for your staff, but construction always creates a lot of clutter. The most effective way to get your building back to its best is to hire a professional post-construction cleaning service.
Cleaning before/after moving
Are you moving soon? Save time during your move by entrusting Belux Cleaning with the complete cleaning of your old and/or new business premises (before/after photos and reporting on the inventory of fixtures). For more information on this service, please see our section on cleaning up after a move.
Cleaning up after a disaster
Has your company suffered a loss? Don't know where to start when it comes to emptying, clearing, cleaning, sanitizing and renovating your commercial space?
Belux Cleaning, with its 25 years of experience in the field of damage control, will be at your side to clean your business premises before restoring it.
Our priority in disaster cleanup? The continuity of your activity!
Cleaning of fairs and exhibitions
Trade shows require attention and care. As the emphasis is on the general cleanliness of the stand/showroom, it is imperative that nothing disturbs the exhibitor's work.
Our goal is to provide exceptional service by keeping your booth as clean and tidy as possible. For more information on this service, please visit the "Dealer Cleaning" page.
Facade cleaning | Graffiti removal
Belux Cleaning is the specialist in graffiti removal in Brussels and its surroundings. We remove unwanted graffiti quickly and efficiently, whether it is on a glass surface, a brick wall or a cement wall. We intervene as soon as possible and use the most appropriate cleaning method according to the stained surface(high pressure, airbrushing, low pressure micro-sandblasting or chemical removal). A treatment is then applied to protect the cleaned surface.
Why choose Belux Cleaning?
We offer you the assurance of a clean and healthy working environment after our intervention. Our experience of more than 25 years in cleaning and our investments in the most efficient and ecological solutions allow us to achieve the highest performance in the field of industrial cleaning.
Working with Belux Cleaning for industrial cleaning is the guarantee of :
An adapted intervention program

A required degree of cleanliness

Professional equipment

Effective products
Flexibility, reactivity and availability

A versatile staff

Continuous quality control

Personal protective equipment