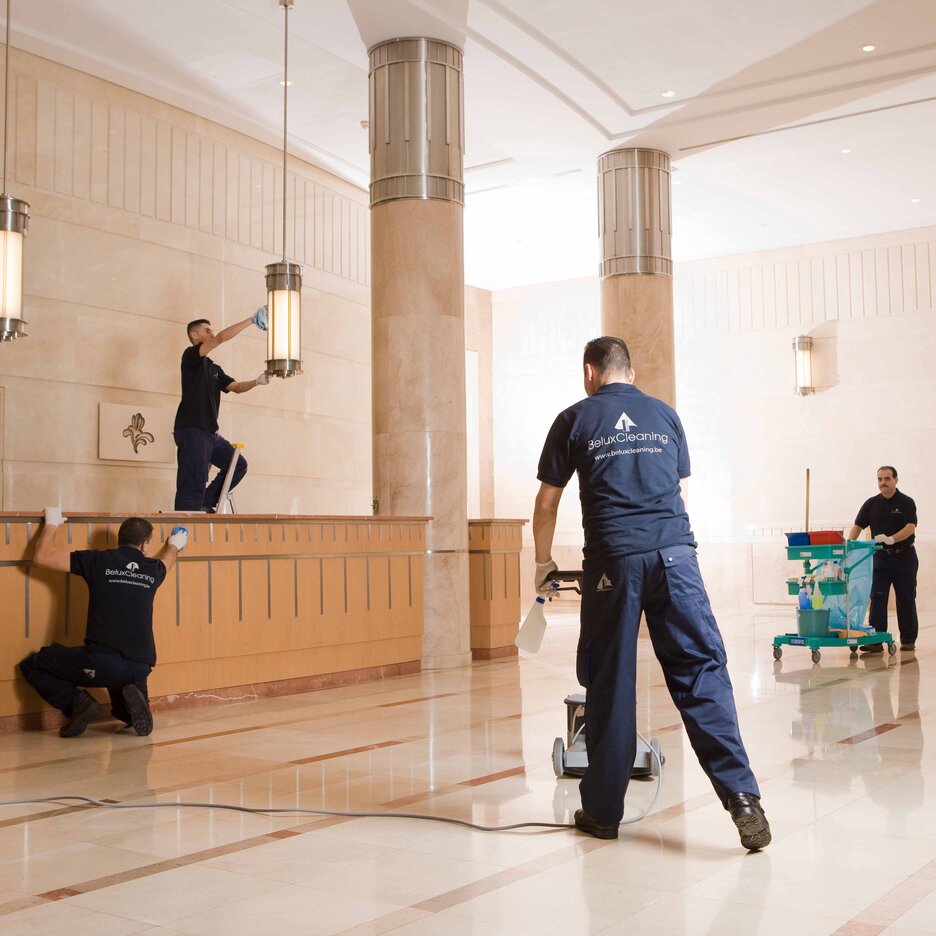 Cleaning of common areas: Why call on a cleaning company?
What happens to the common areas if each co-owner is required to take care of the maintenance and cleanliness of his private areas? The common areas, which are used by all the tenants of the building, require frequent maintenance… This is for reasons of hygiene and safety, but also to prevent more serious nuisances and to reflect a positive image of the condominium.
What is included in the cleaning of the building's common areas
Our common area cleaning services include both indoor and outdoor areas.
Cleaning of interior common areas
This activity includes, but is not limited to, the responsibilities listed below.
Cleaning of stairs and corridors

Cleaning of concrete and tile floors

Vacuuming and dusting of carpets and rugs in common areas

Cleaning of switches and handrails in stairwells

Removal and replacement of garbage cans
Cleaning of exterior common areas
Work on exterior common areas includes:
Cleaning of exterior windows

Cleaning of parking lot floors

Cleaning of green spaces
Belux Cleaning : Your partner for the cleaning of common areas in Brussels and Belgium
With 25 years of experience, Belux Cleaning has accumulated unparalleled knowledge by working with a large number of customers in Brussels and Belgium.
Moreover, Belux Cleaning relies on the dynamism of its employees and on the best cleaning methods to guarantee a good service in the field. Its success is also strongly influenced by modern technologies and the use of special cleaning products.
You can therefore decide for yourself how the cleaning should be done: daily, weekly or monthly. Thanks to the customized services we offer, your condominium will remain clean and you will benefit from a very neat work.