Belux Cleaning : A B2B cleaning company in Brussels, Schaerbeek
Having a clean room is not a luxury, but a necessity… As acleaning company in Brussels(Schaerbeek), we know that thehygiene and cleanliness of your work spaces contribute to the creation of an optimal environment and therefore to a feeling of well-being.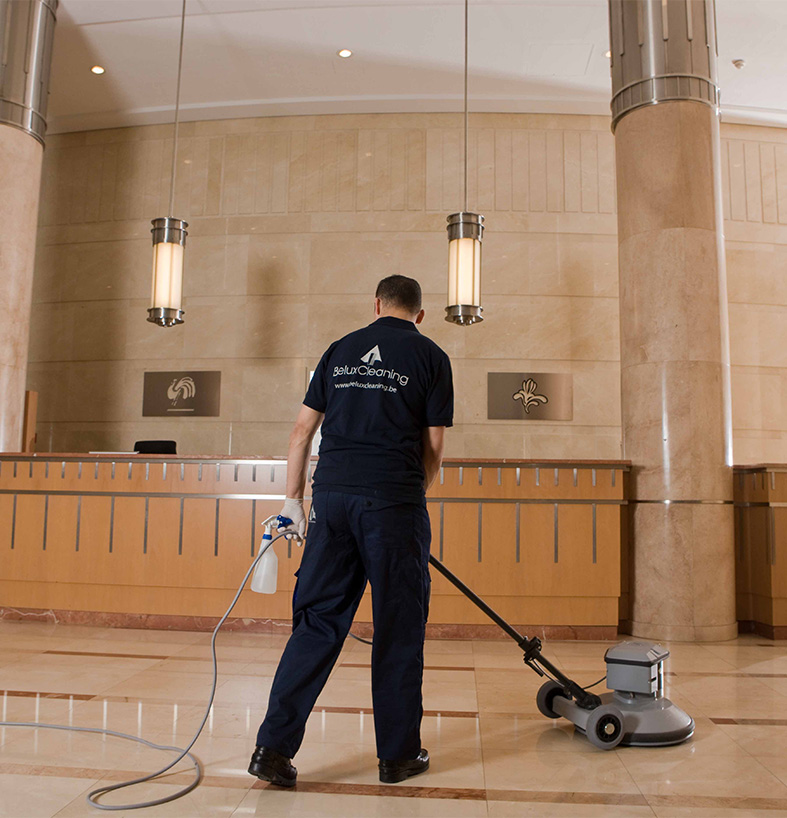 Whether it's an office, a glass room, a medical practice, a shop, a warehouse or a public institution: whatever your activity, whether your building occupies 500 or 15,000m², Belux Cleaning guarantees services that meet your requirements.
Service to the environment
We are committed to a greener world. At the request of our customers, we are pleased to approve and sign the "Supplier's Declaration of Commitment" which describes the environmental obligations and guidelines to be met under EMAS and ISO14001.
Guarantee the cleanliness of your premises, offices and infrastructures.
Ensure a clean and healthy work space at all levels.
Facade cleaning & graffiti removal

Cleaning of gutters and cornices
Carry out your small jobs, repairs or breakdowns in your offices.
Troubleshooting and small plumbing and electrical work

Hanging of pictures/frames on walls and/or partitions

Moving office furniture, cabinets, shelves, etc.

Assembly and disassembly of shelves, cabinets, furniture, etc.

And much more…
Why choose Belux Cleaning?
Belux Cleaning distinguishes itself above all by being completely transparent with you. Outstanding quality and flexibility are guaranteed, which is underlined by the loyalty of our customers for decades. In addition, we will provide you with a cleaning service tailored to your needs and budget, without compromising on quality. Carefully selected surface technicians, an efficient and realistic control system, an undisputed reputation… These are just a few of the things that set us apart.
Transparency & Complicity

Trained and reliable staff

Sound advice

Environmentally friendly products

Fair and competitive prices

Hundreds of positive reviews

Hundreds of satisfied customers
A cleaning company in Brussels you can trust
We would be the ideal professional cleaning partner for any Belgian/European company or public institution that wants to offer its staff and customers the best possible experience. Still have doubts about quality and our commitment to provide the best service? The customer references below speak for themselves.
A clear vision
"People, history & services"
In almost two quarters of a century of rapid growth, our reputation and client list have continued to grow. This is due to one fundamental thing… Because we consider our employees to be more than just "workers", we have a vision that promotes their personal development through constant training, safety and prevention.