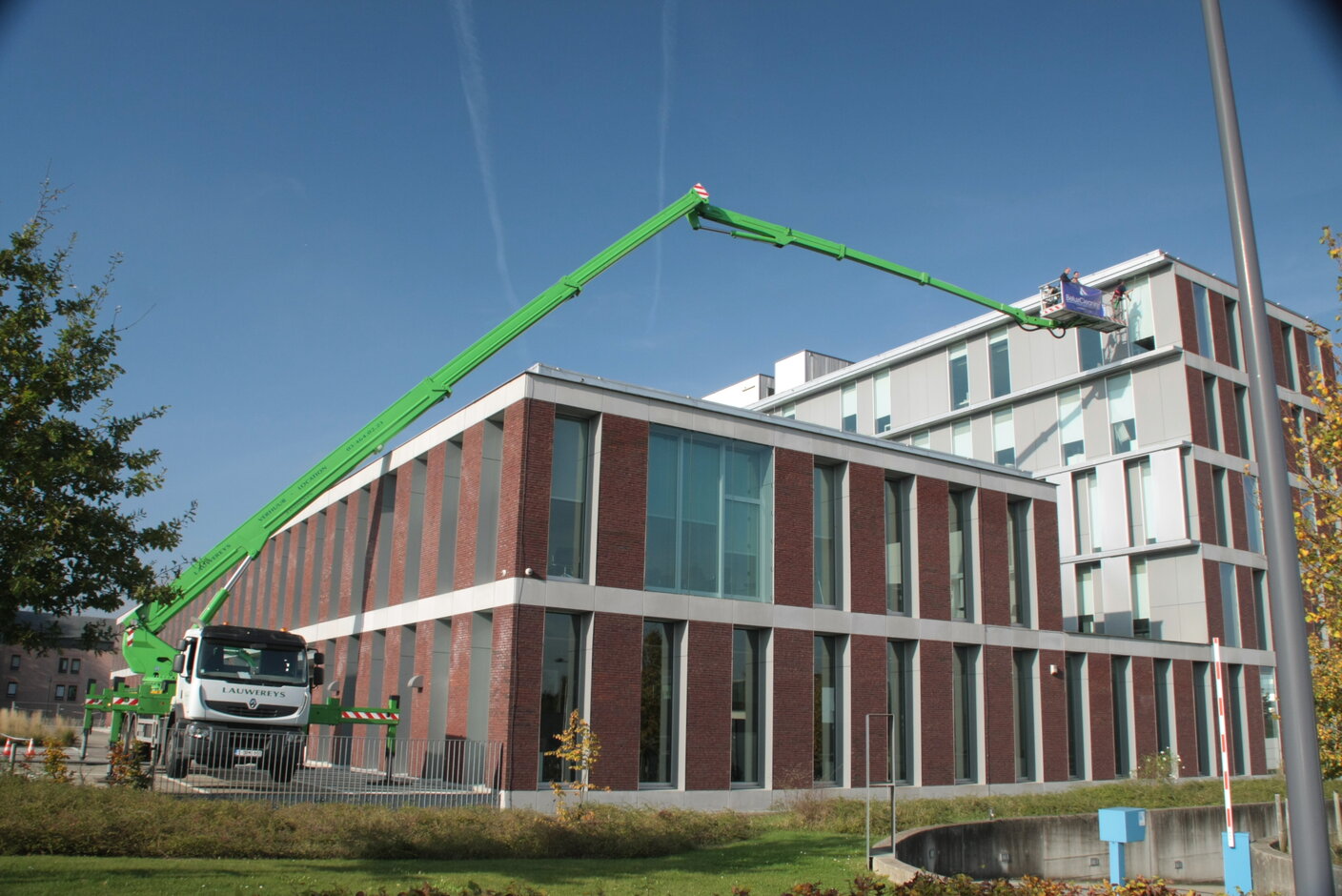 General cleaning at the end of the construction site
Renovation work is often long, tiring and difficult, and the construction dust from this work can end up in any part of your building… Not to mention other dirt such as plaster, paint and other construction residues. These are just some of the reasons why you should call on Belux Cleaning.
Post-construction cleaning is an essential service to get your building back to a state of impeccable cleanliness.
Post-construction cleanup checklist
Our experienced teams provide professional work, according to precise specifications agreed with the client – Below is an overview of the description of the work (not exhaustive)
Clearing, removal and/or disposal of clutter, bricks, stones and all other remaining materials by us.

Mechanical dusting followed by a thorough cleaning of all floor coverings (parquet, tiles, carpet, …) and stairs, including the removal of cement veil and ceiling residues on all supports.

Cleaning of baseboards, doors, frames, light fixtures and dusting of electrical outlets and switches.

All visible and accessible surfaces are cleaned and polished, free of dirt and dust.

Cleaning of all glass surfaces (windows, glass partitions, glass railings, etc.) with lifting equipment if necessary.

All shelves, cabinets and drawers are emptied, cleaned and refilled if necessary.

General and complete cleaning and disinfection of sanitary facilities, changing rooms, showers, etc…

Cleaning of parking lots and floors with a scrubber-drier.

Cleaning of pipes, ducts, sprinkler system, etc.
Request a quote for end-of-site cleaning
Do you want to know more or do you have any questions? Fill out the online form to get a free quote. You can also contact us at the free number 02 218 24 16.