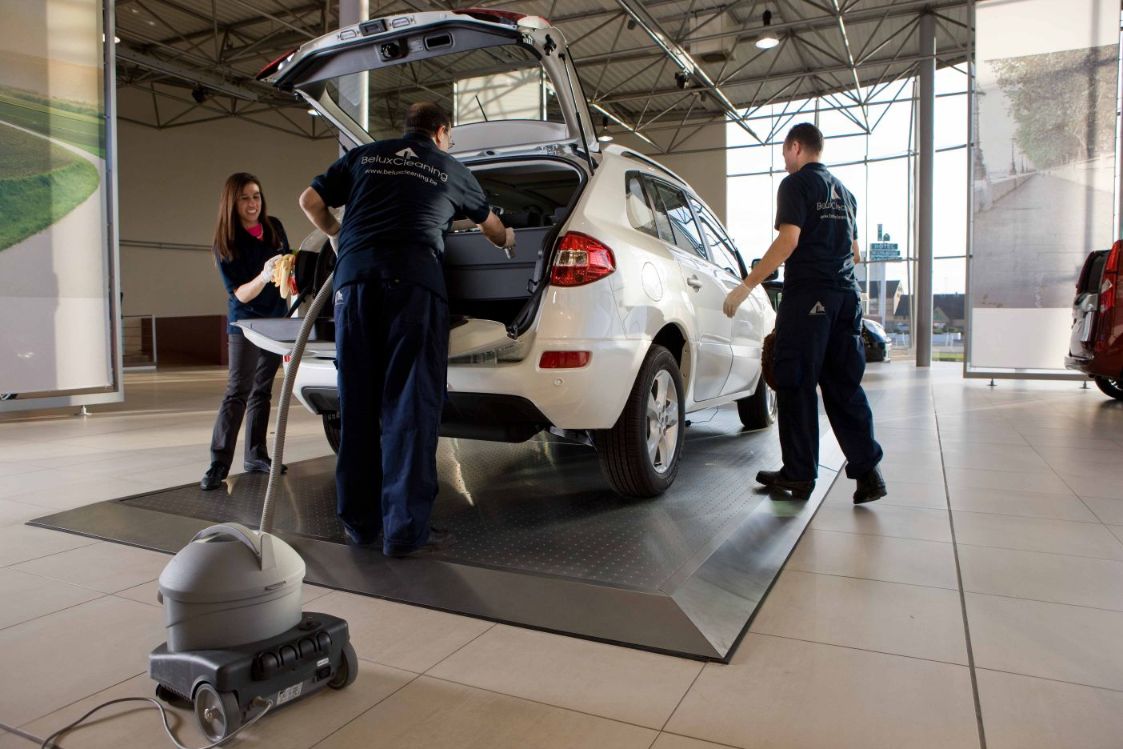 Cleaning of car dealerships | Car showroom in Brussels
When you sell a car, every detail counts! The first impression, the positioning of the cars, the atmosphere… All this contributes to the buyer's experience. An immaculate automotive showroom demonstrates the attention to detail your customers expect. It reflects your brand, your culture, your experience and will positively influence vehicle sales. People don't trust neglected showrooms. It is therefore essential to inspire confidence in your customers.
Belux Cleaning, your specialist in car dealership & trade show cleaning
We offer the highest quality automotive showroom cleaning services at competitive prices and will work with you to create a custom specification that meets your needs.
From interior and exterior window washing to hard floor maintenance and deep shop cleaning, our automotive dealership cleaning services are second to none.
Get a free quote for car showroom cleaning
Do you want to hire a cleaning company to ensure the cleanliness and maintenance of your customer areas? Car dealerships and showrooms are one of our main areas of expertise. We are honored to have served many clients over the past two decades. Whatever your car dealership cleaning needs are, leave them to the specialists at Belux Cleaning.
Contact us today and we will provide you with a no-obligation report and quote.